Startup experience of 5 years. Game in Town turns cities of the world into gameboards.
Website link : gameintown.com
AppStore page : Game in Town for iOS
Google Play Store page: Game in Town for Android
Description
Game in Town is a mobile, location-based app (Android & iOS) that turns cities into game boards. Key points of Game in Town :
For users :
– play short addictive games
– meet, discuss and play against people nearby
– find new POIs and linked games while they move
For companies :
– drive to store
– reward clients on a fun mode
– more engagement in one minute games than commercial banners
Commercially, we've already interested 3 big companies :
– RATP (Paris public transportation authority) : we've integrated and turned their bus and train stations into game spots. We've created 13 games and missions linked to their POIs.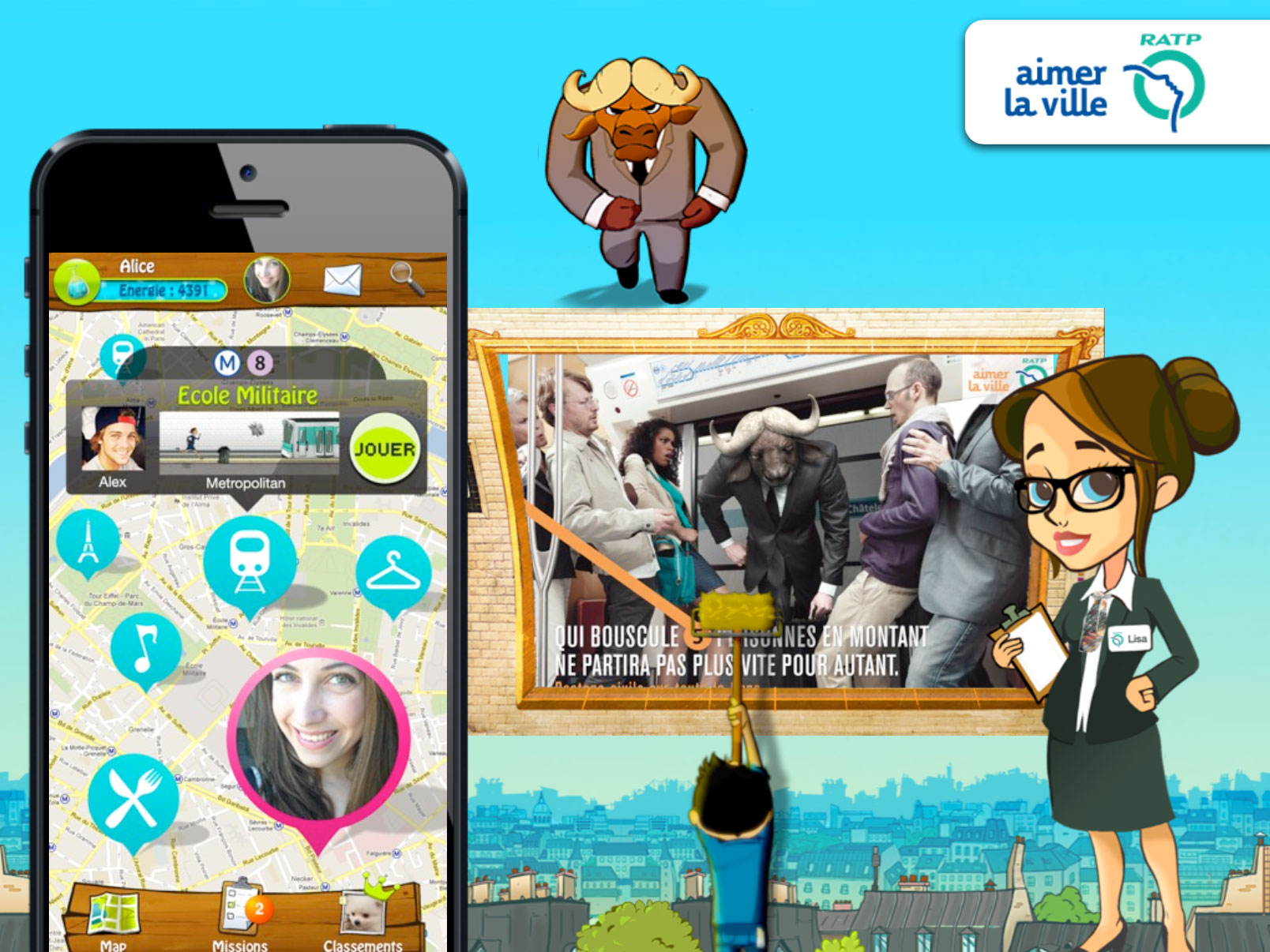 – Total (multinational oil and gaz company) : we've turned some petrol stations into game spots during the Summer time when people are on the road.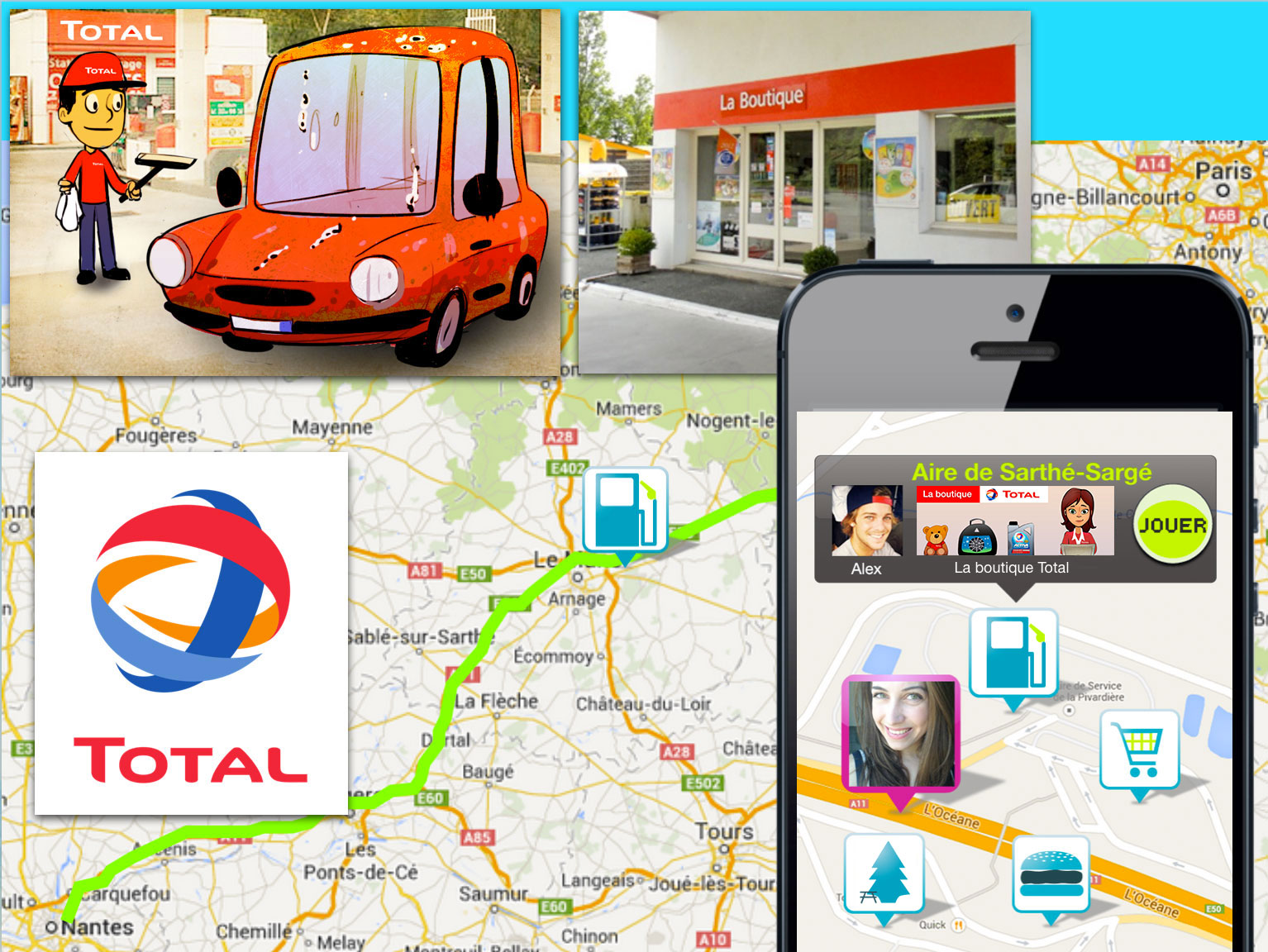 – Diam International (French group, world leader in high-end POS advertising) : we've just started a partnership with this company that shall help us find businesses in the Retail industry.
Business Model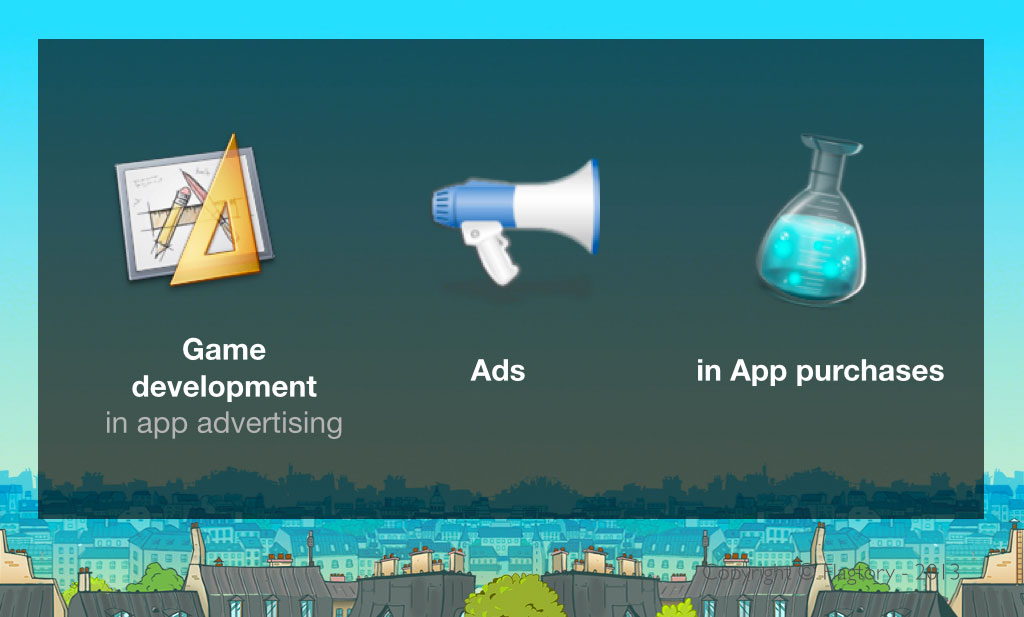 Some Metrics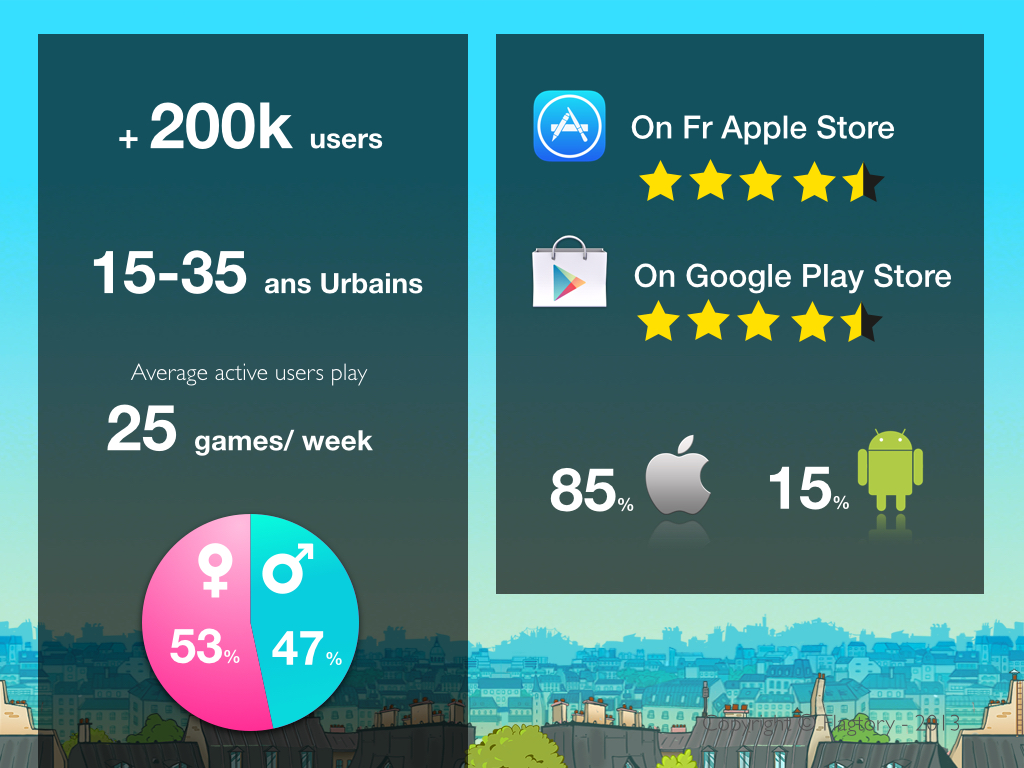 Historic
First prototype
During my entrepreneurship studies, i started to bootstrap a short team to gather the skills needed to build a project. The first prototype of flagfriend was built in 8 months. We introduced it at LeWeb11′ where the app was selected in the Startup Competition. That version worked fine, but the actual architecture server couldn't support activity of lots of users.
Testing & Supports
After LeWeb'11, we've released the version 1.0 and started to collect the first data to analyse the behavior and comprehension of users. After a few months we  decided to simplify the concept and remove non essential features.
In parallel with the improvement of product, we had to find funds to help the project survive and continue. With our web agency activity, we made some good money. But I found a very useful financial and logistic support with 3 different organisations (BPI, Neuilly Nouveaux Medias and Paris Region Lab), that liked and believed in our project. They help us for working space, funding, mentoring and networking.
Retention & downloads growth
We really wanted to create a strong community, retention and a first significant natural download flow before meeting investors. And I always believed that client money is better than investor money. So we needed to find ways to growth smart.
We've changed the name of the app : "flagfriend" became "Game in Town", this change was really important for two reasons : it helped new users understand the concept of the game and it improved downloads and App store optimization.
Thanks to the data we've collected, brainstorming sessions with users and lots of work, we've improved the user experience, the design of the app and rethink some features. With all theses different changes, we managed to improve time spending on the app by x20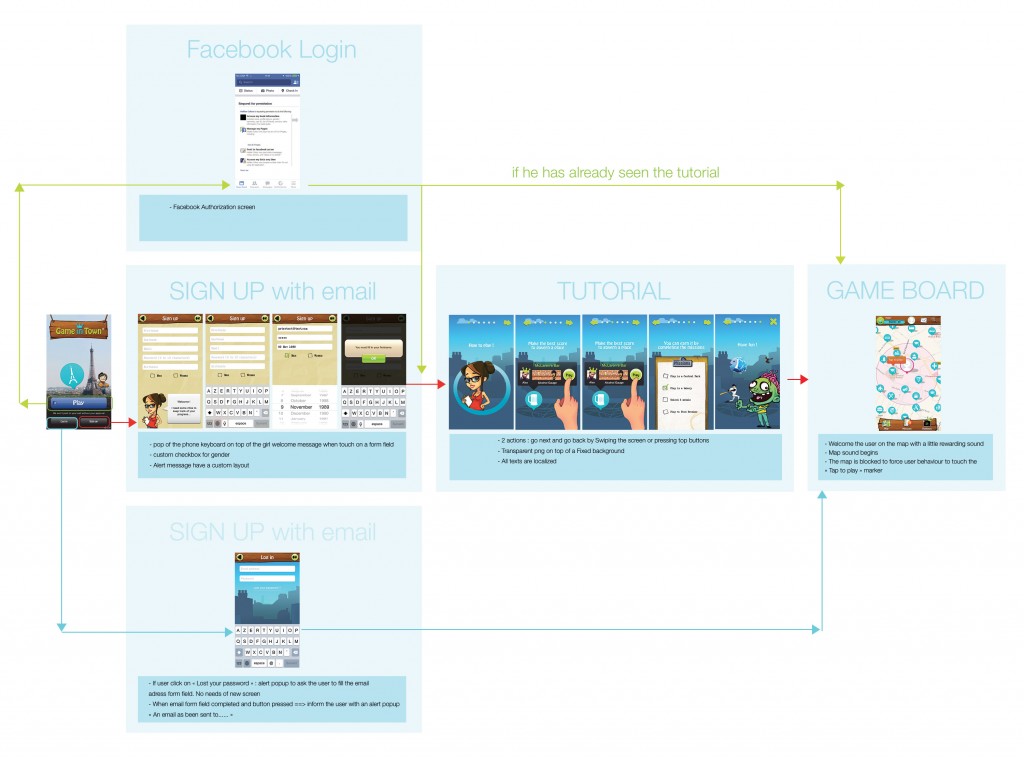 Partnerships & Game development for brands
We started to find first small partners such as blogs, small shops and social events (e.g. the Social Media Week) to promote the app in a smart way by sponsoring some point of interest on the game map. After that, we've convinced the RATP to use Game in Town and be integrated with all the metro stations in the region of Paris and branded games.