Social Compass is an "eye contact builder". This app creates people matching while walking in the street.
Description
For many reasons, meetings are an important need for people : discuss, have fun, reproduction, work, cooperation. A lot of different ways are available (online & offline) to meet people, depending of your age, your work, your personality and what you like.
"A tool to give opportunity to meet people in the immediate area (200m)"
I always wondered why no efficient system has succeeded to improve daily trip meetings. On the way to work, in the shops, the metro tubes or trains or simply in the street, there are so many meeting opportunities. Maybe the girl next to you is your soulmate or the boy in front of you can help you on your thesis or be the best doctor to heal your pain.
We often look at each other's eyes but for different reasons such as shyness, good conventions, nobody will start the conversation cause there is a blockage. We are scared of people reactions.
Some companies tried to help by creating dedicated devices called "dating toys", such as Lovegetty in Japan or Zoda in France, but none of theses systems became a big thing and have been adopted. They remained at the prototype stage. These devices were based on vibrators, activated when one gets close to a potential person equipped of the same device. An interesting idea which can be likened to a treasure hunt game following the vibrations intensity. I think it was a wrong approach for 3 reasons:
– having a new dedicated device in the pocket can be really uncomfortable
– having a vibrant product in hand is not very discreet and people do not necessarily like to show that they are on an online dating system
– 9/10 persons only look at the picture on profiles on dating websites, it can be weird come face to face with a weird person that just faked its tastes.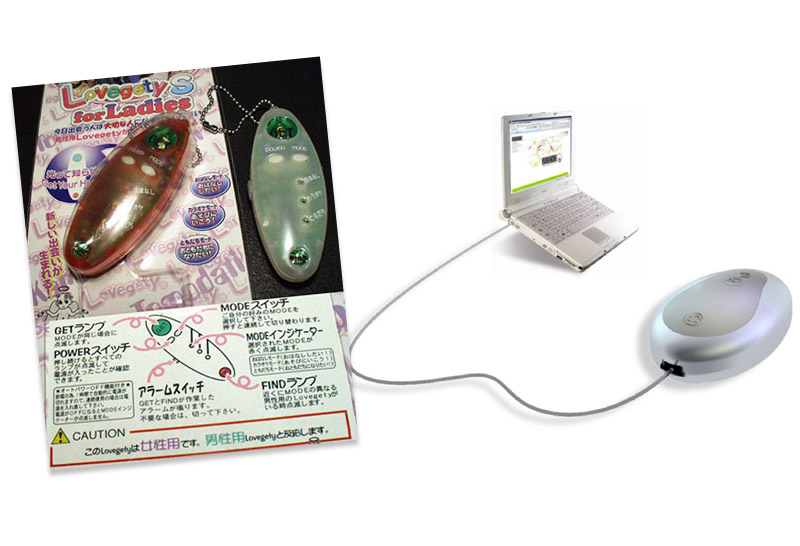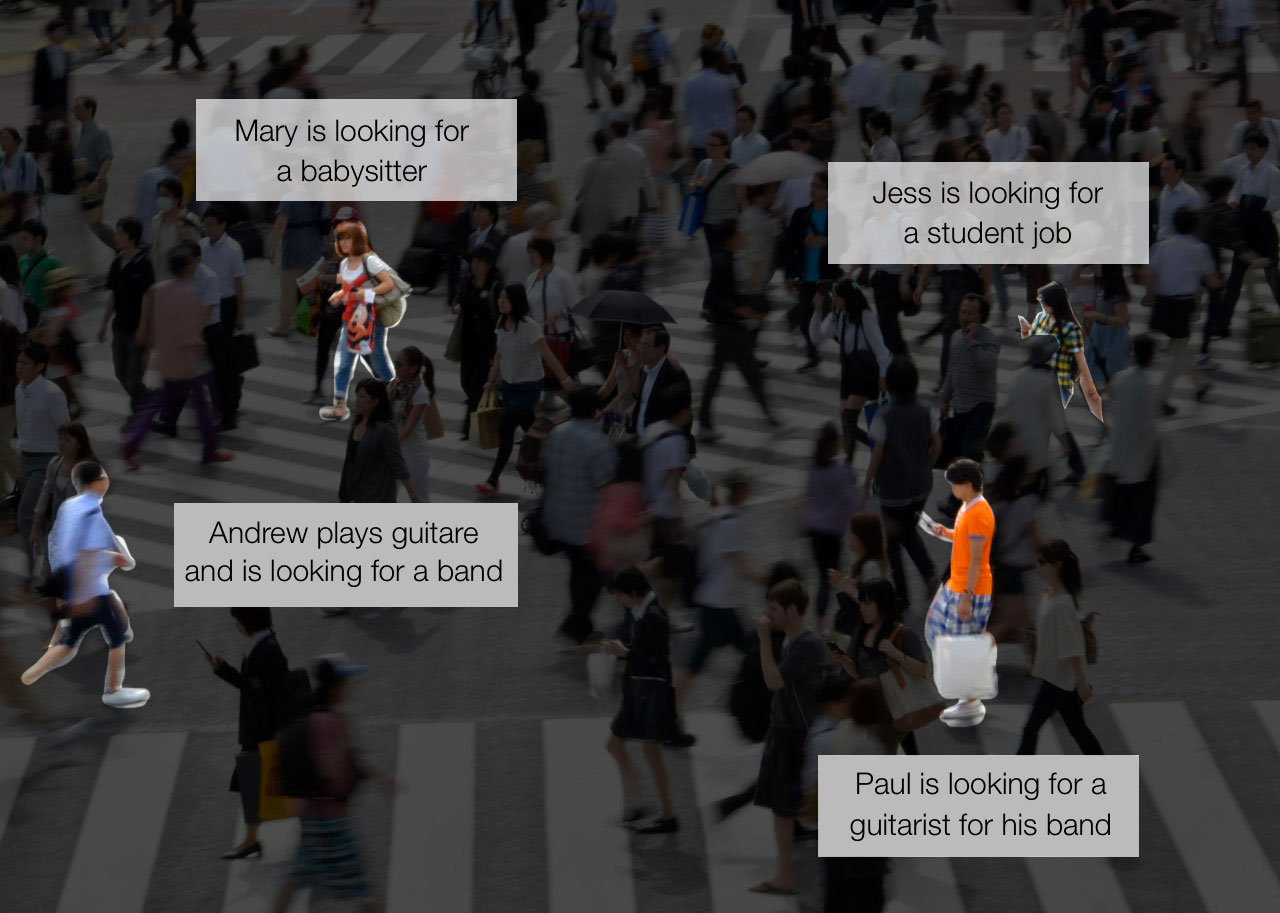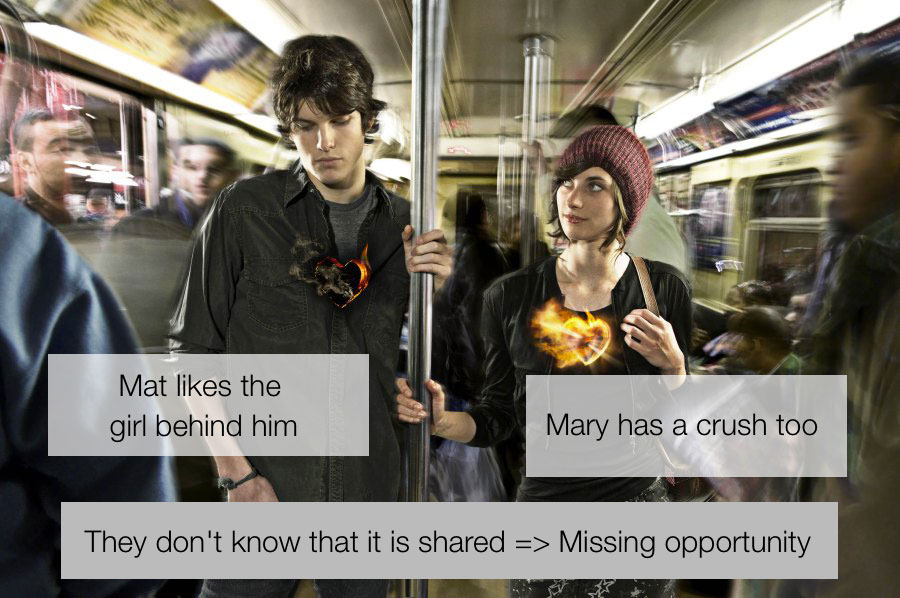 The idea
The eyes are very important in a meeting, it's the point of focus of the body language and can determine many things as the first contact.
Before any word is exchanged, eyes give the first impression, the first intuitive feelings. They are the more direct way to express our personality, we can talk with the eyes.
And that's why for me  this is the gateway in the public area. Eyes can say a lot of things, we just need to help them to match.
How it works
On a mobile phone or wearable, the social compass works as an app.
After you've set who your are and your search preferences, the algorithm of the compass automatically gives you the direction of the potential interesting persons around you.
You can set any types of meetings : dating, friendship, interests or professional and put importance on your preference to ask your compass to promote the most important profiles results around on the screen.